Zipper Eight-side Seal Plastic Stand Up Flat Bottom Pet Dog Food Bag
HongBang Packing mainly engaged in flat bottom pouch, flat paper bags, and flat bottom bag more than 25 years, focusing on quality and service.
Our packaging mainly used for food, liquid, juice and personal care products, Such as Stand up pouch, Kraft paper bag, flat bottom bag, spout pouch,
holographic ziplock bag, weed packaging and so on. Our packaging export to South America, North America, Europe, Africa and Asia.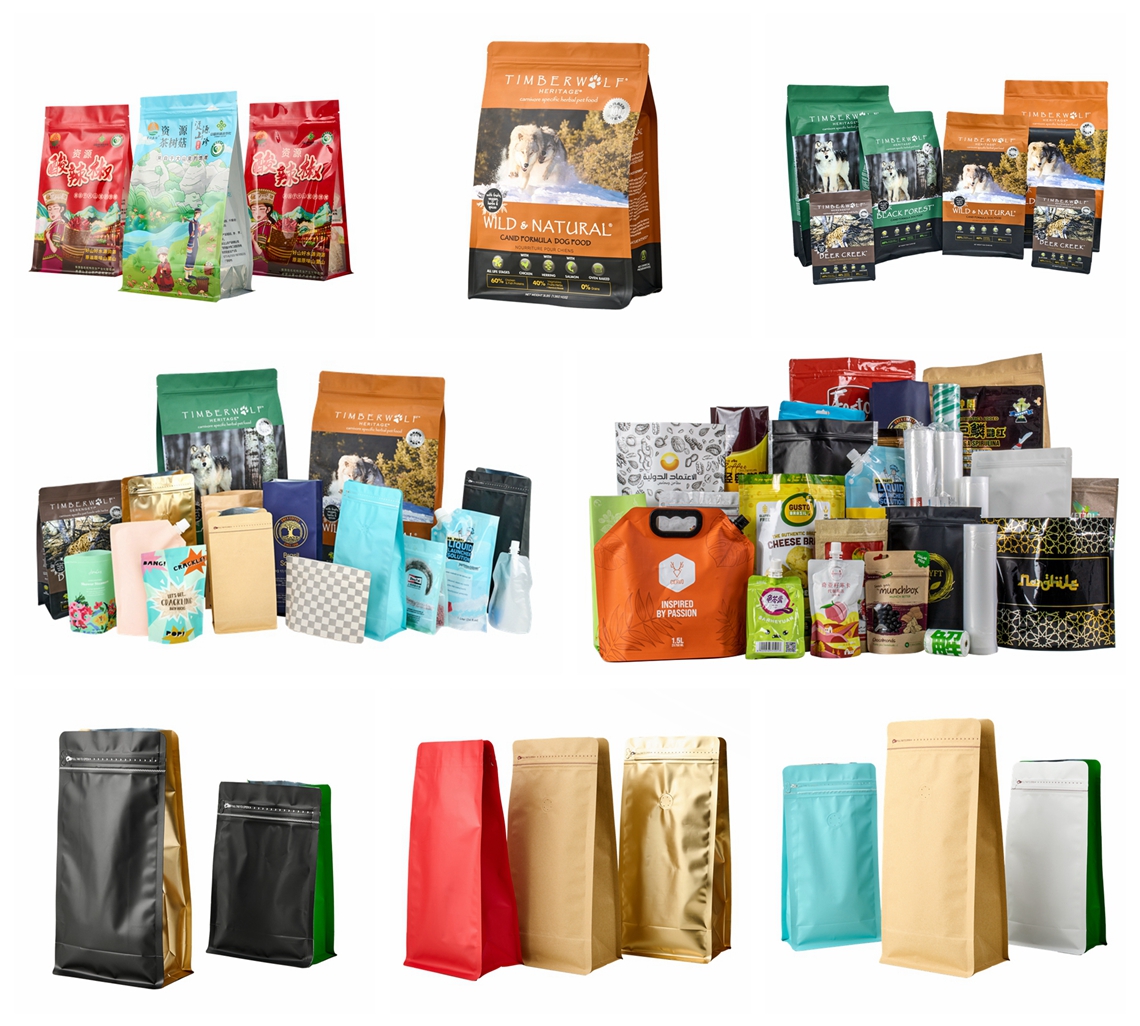 WHY US
One of the fast mover in zipper bag, kraft paper bag, stand up pouch, Focus on the R&D and production of highly technically packaging bags,
such as recyclable packaging bags, biodegradable packaging bags, high temperature resistant packaging bags, retort bags, food grade, medical
grade packaging bags, for anti-light, anti-fog, anti-ultraviolet, Packaging bags with high airtightness, and high standards.