Small Zipper Bags Recyclable Vacuum Stand Up Pouch
Bag Type
Choose the type of ziplock bag that suits your needs, whether it's stand-up pouches, flat bags, or gusseted bags. The bag type depends on
the nature of your product and how you want it to be presented.
Material
Select the appropriate material for your ziplock bags based on your product's requirements. Common materials include polyethylene (PE),
polypropylene (PP), and foil. Consider factors like barrier properties, transparency, and strength.
Size and Dimensions
Determine the size and dimensions of your bags based on the volume and dimensions of your product. Customization allows you to create
bags that fit your products perfectly.
Zipper Type
Choose the type of zipper closure you prefer, such as press-to-close, slider, or other resealable options. The choice may depend on ease of
use and product protection.
Printing Options
Decide on the printing method and design for your custom bags. Common printing methods include flexographic printing, rotogravure printing,
or digital printing. You can add your company logo, product information, branding, and other design elements.
Color and Artwork
Consider the number of colors and the artwork you want to include in your design. Full-color printing allows for vibrant and detailed designs
that can make your product stand out.
Custom Features
Explore additional custom features such as clear windows, hang holes, tear notches, and product windows to enhance the functionality and
visual appeal of the bags.
Quantity
Determine the quantity of custom printed ziplock bags you need. Most manufacturers offer various order sizes to accommodate your business
requirements.
Compliance and Regulations
Ensure that your custom printed ziplock bags meet any industry-specific regulations, such as FDA compliance for food packaging or child-resistant
features for certain products.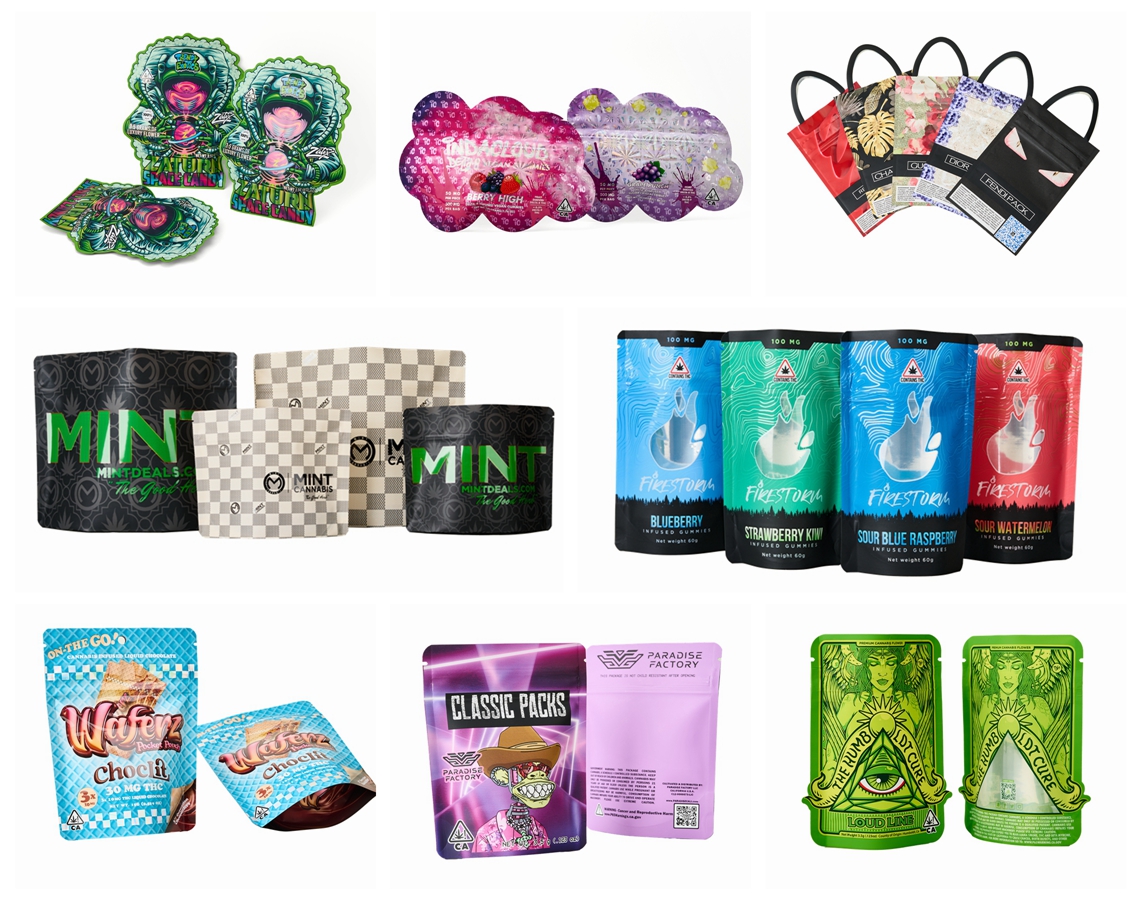 WHY US
One of the fast mover in zipper bag, kraft paper bag, stand up pouch, Focus on the R&D and production of highly technically packaging bags,
such as recyclable packaging bags, biodegradable packaging bags, high temperature resistant packaging bags, retort bags, food grade, medical
grade packaging bags, for anti-light, anti-fog, anti-ultraviolet, Packaging bags with high airtightness, and high standards.